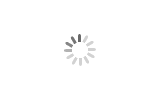 Canned Products Vertical Packaging Machines
Jialong

China

20 working days

1000 sets per month
This production line is in accordance with the conventional bagging process configuration, the entire production process a high degree of automation, in line with China GMP health standards;
Cans feeding table → Z type elevator → 10*1.3L multiheads weight → Working platform → Cans rotary located filling machine → Cans covering and sealing machine → Videojet printing machine → Cans collection table
Automatic Cans Weighing and Filling Packing Line
Crafting process:
Cans feeding table → Z type elevator → 10*1.3L multiheads weight → Working platform → Cans rotary located filling machine → Cans covering and sealing machine → Videojet printing machine → Cans collection table.
Technical Parameters:
l Product: granular products
l Packing type: cans
l Packing weight: 400g
l Weighing accuracy: ±1.0g
l Packing speed: 30~35 bottles/min
l Machine frame material: SS304
Application:
This production line is in accordance with the conventional bagging process configuration, the entire production process a high degree of automation, in line with China GMP health standards;
Introduction to the production line:
l The production line supporting machinery in addition to marked materials are stainless steel, all machine structures are in accordance with food hygiene standards selected design;
l The material contact with the container material are food grade SUS304;
l Often dismantling the structure are easy to dismantle the connection, to ensure that the shift or change the product when dealing with health convenience;
l The production line of the normal production needs 2~3 employees. The above program for customers to change, please notify the relevant person in charge of the Company, do the relevant adjustments.
Pictures: